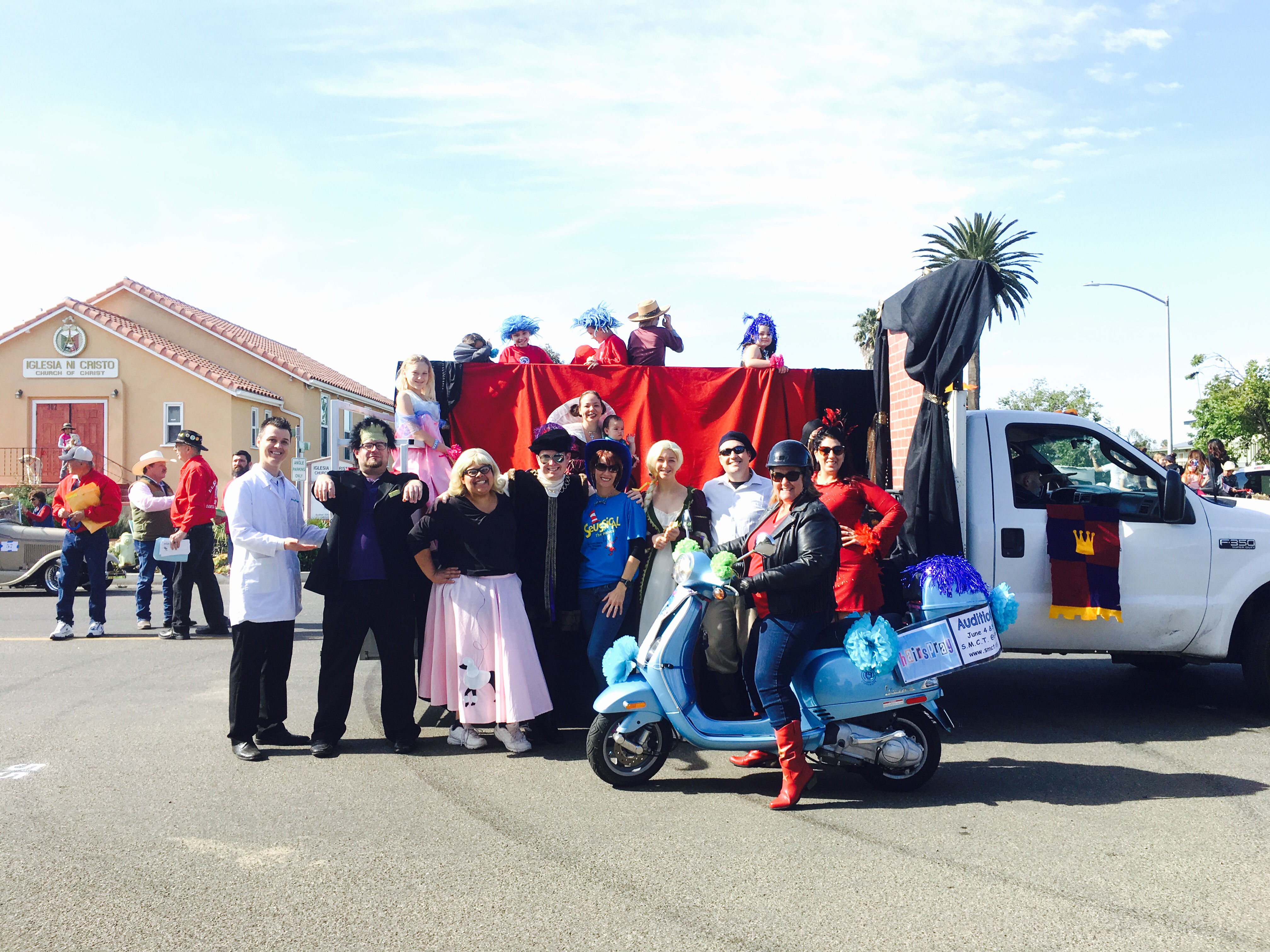 The 2017 Elks Rodeo Parade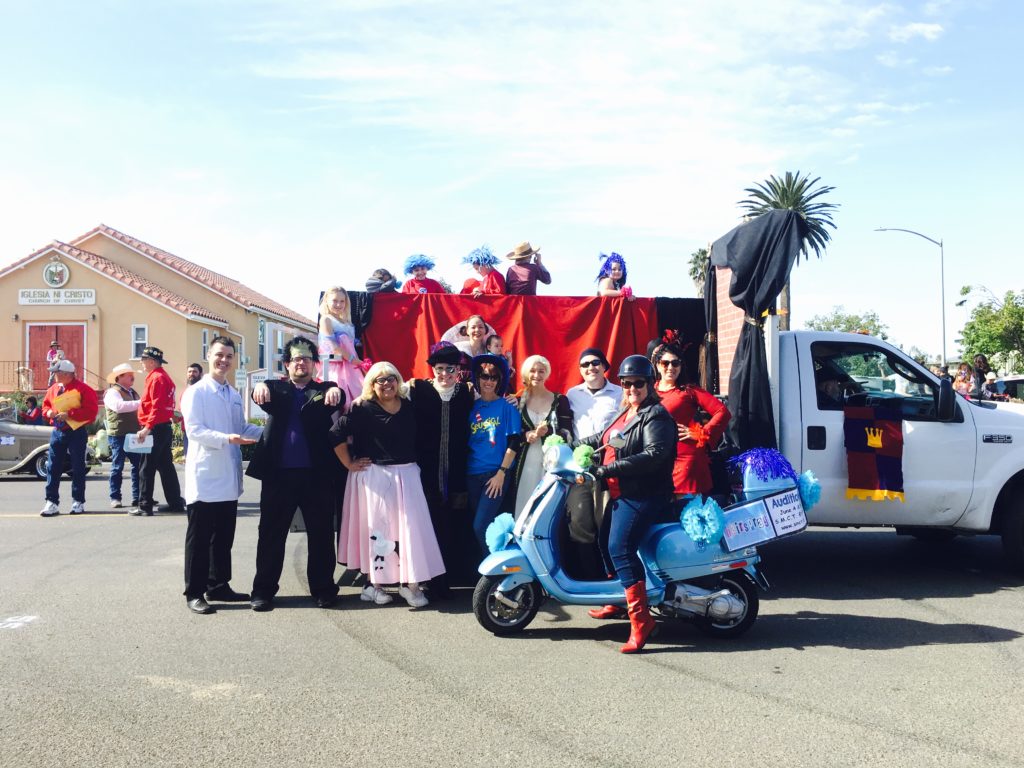 On Saturday June 3rd the Santa Maria Civic Theatre was invited to participate in the 2017 Elks Rodeo Parade! We didn't get the confirmation until the last minute so our fantastic Friends of the Theatre came together to decorate a float for the parade. Mission City Fumigation let us borrow their flatbed truck and volunteers stayed late Friday night and created an amazing portable stage from scrap material found in our annex. We also scavenged the costume closet and put together a few costumes to celebrate our shows from the past and to advertise our upcoming 59th season.
Board Member Sally Buchanan offered to drive and we met at the theater at 7:30am. We had to carpool to the starting point of the parade and luckily we found parking. The kids loved seeing the other floats and watching the horses get ready. It wasn't long before they gave the signal and we were waving at all the people watching on the street.
Board member Lynda Mondragon, dressed in a poodle skirt to promote our upcoming performance of Hairspray, and Christina Diamonte, dressed as Mayzie LaBird from Seussical last season, took charge of handing out bookmarks. Rapunzel and the prince (played by board member and Hairspray director Kyle Hawkins) let the onlookers know about our free fairy tale theatre showing of Furry Tales that starts June 16th. Josh Cornell and Jeffrey Staso stomped around as Frankenstein and his monster from the upcoming Young Frankenstein, and Cody Fogh played the director while Maureen Stanton zoomed around on her Vespa. The kids waved happily at the crowd as the adults passed out bookmarks and raced to keep up with the truck.
Santa Maria Civic Theatre is proud to be a part of this community and we had a blast participating in the 2017 Elks Rodeo Parade. Come see us live on stage for our free fairy tale theater production of Furry Tales on June 16th!