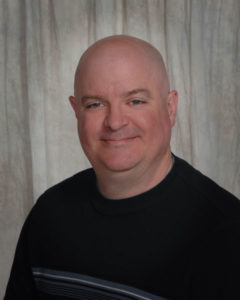 John Shade
John Shade was born in Ohio and served in the United States Air Force (USAF) for twenty-four years. He moved to Santa Maria in 2006 and retired from the USAF at Vandenberg Air Force Base in July 2012. He currently works as a Certified Community Association Manager for The Management Trust. John has been active with Big Brothers, Big Sisters, and was named Big Brother of the Year in 2015. John received his Bachelor of Arts in Applied Studies from Brandman University in 2014. John also volunteers with Air Force Sergeants Association Chapter 1356, coordinating their Adopt A Highway efforts. John became active with the Santa Maria Civic Theatre in July 2012 and was elected to the Board of Directors in July 2013. John has directed two shows, stage managed two shows, ran lights and sounds for two others show and acted in two shows. He has served as Treasurer since July 2013. John has one feline named Xavier with who he shares in his home.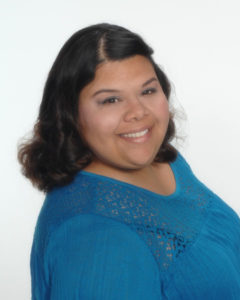 Lynda Mondragon
Lynda Mondragon has been involved with SMCT since 1998. She has been in several shows, directed few shows, stage managed and worked Tech on shows as well. She has also helped serve and facilitate at the last 2 Gala events and is currently a Director for the 2016-2017 Season. Lynda Mondragon has been active in the theater for a long time and brings energy and focus as well as helps the theatre in youth program development, musical theater techniques and community building.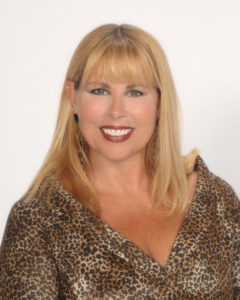 Sally Buchanan
Sally Buchanan has been with the Santa Maria Civic Theater for two years. Roles include: "The Foreigner", "God of Carnage", "Vanya, Sonya, Masha & Spike", "A Christmas Survival Guide" & "Southern Hospitality". This is her first year on the Board of Directors at SMCT. Sally has been acting, directing and writing for the stage all of her life. She holds a Bachelor's Degree in Speech and Theater Arts and has studied Shakespearean acting at King's College, London, England.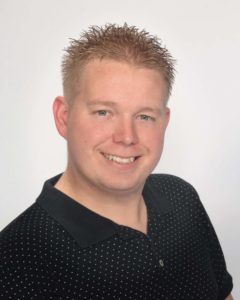 Kyle Hawkins
Kyle is a Santa Maria Native who has been acting most of his life. From varies church and school plays, working with a acting agencies called Legendary Talent from even being in shows at PCPA. Kyle has been a part of SMCT for 2 years now being in shows like "Rapunzel"- Prince Simon, Southern Hospitality"- Justin Waverly, and "Suessical The Musical"- Horton The Elephant. He also Stage Manged the Production of Humble Boy. and is hoping to try his hand as a Director in the near future. Kyle is excited to be apart of the SMCT Board and hopes to bring new and exciting Ideas to the Future of SMCT.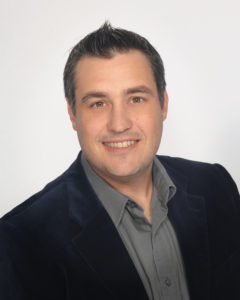 Cody Fogh
Cody began acting at a young age and pursued a career in entertainment. He majored in Film at UC Santa Barbara and went on to work in the film industry in Los Angeles briefly, working in cinematography, production design, and producing. Following his work in the industry, he began working in Education in 2001 as a substitute teacher. Cody and his family then moved to the Central Coast in 2010. His involvement at the Santa Maria Civic Theatre includes directing, acting, and serving as a member of the Board. He continues to work in education at Cal Poly State University in San Luis Obispo, and he enjoys seeing his children grow and embrace the theatre.