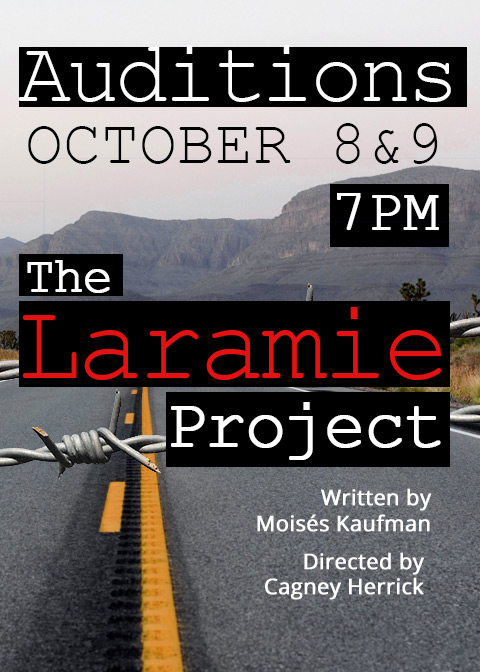 The Laramie Project Audition Info
The Laramie Project takes you back to October 1998 in Laramie Wyoming. Where a young college student was beaten, tied to a fence, and left to die by two young men, only because he was gay. Members of the Tectonic Theatre Project took six trips to Laramie to interview the people in the town about what happened with Matthew. This show is what they had to say about the tragic event.
Cast Description
Four men and Four women, any ages. Each actor will play multiple different roles, so we need people that can change voices depending on who they are in a scene.