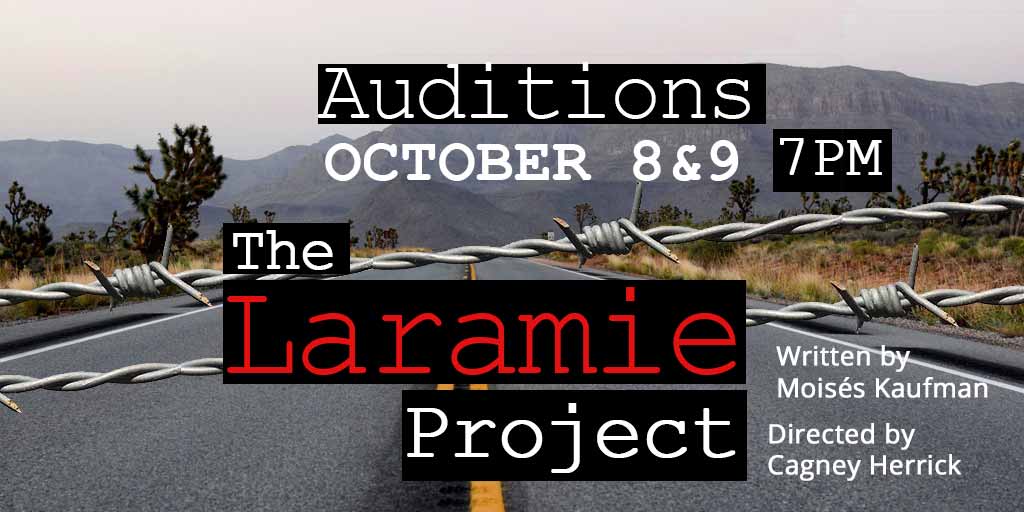 Laramie Project Auditions on Sunday
Santa Maria Civic Theatre is dedicated to bringing quality arts and entertainment to the central coast. As part of that initiative, we are presenting four staged readings this year of contemporary and powerful works. The first in the series is The Laramie Project.
The Laramie Project takes you back to October 1998 in Laramie Wyoming. Where a young college student was beaten, tied to a fence, and left to die by two young men, only because he was gay. Members of the Tectonic Theatre Project took six trips to Laramie to interview the people in the town about what happened with Matthew. This show is what they had to say about the tragic event.
Dates & Times
Auditions will be held Sunday October 8th and Monday October 9th starting at 7pm. The theatre is located at 1660 N McClelland St, Santa Maria, CA 93454.
Cast Description
Four men and Four women, any ages. Each actor will play multiple different roles, so we need people that can change voices depending on who they are in a scene.
This is a staged reading meaning that it does not require actors to memorize lines, but still calls upon them to bring the words of the actors to life through their voices and faces. It is a great way to get started in the theater if you are thinking about auditioning but don't want to make the time commitment to a full show, or if you'd like to be a part of bringing this incredible work to the stage.