About SMCT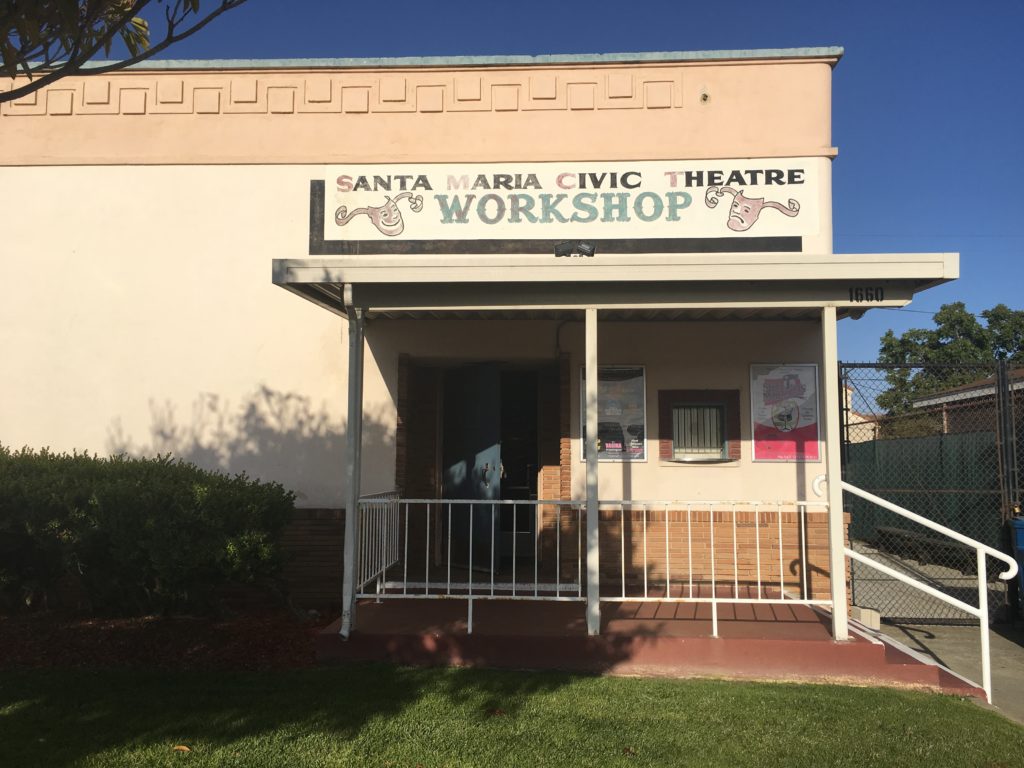 Our Story
The Santa Maria Civic Theatre was founded in 1959 as the first organization in Santa Maria to provide continuous live theatre performances. In 1961 the group was incorporated in the state of California as a non-profit educational organization. We are one of the longest running, continuous community theatres in the area between Ventura and Monterey.
In 57 seasons the "SMCT" has produced over 200 productions to entertain more than 85,000 people. From the free Fairy Tale performances to the numerous other special productions, we have strived to present first rate entertainment for our community. We have never lost money for a season since our inception, nor have we ever missed settling a bill. We have achieved this record of responsibility by sound business policies, frugality, ingenuity, and by presenting good productions of plays desired by the local community.
Players
Although our performances are classified as non-professional, some present members are former professional actors. A number of past members have gone on to later appear in professional productions. We have provided drama training for scores of neophyte actors, and we recently concluded four one act plays produced specifically to develop new talent both on stage and behind the scenes.
Venue
We have a small intimate theatre seating 100 in comfort and providing excellent acoustics and sight lines from any position in any of three staging configurations. While perhaps not the epitome of elegance, our facility is very effective and provides a pleasant experience for the audience. As always, we hope to make many more improvements as our funds allow.
In 1964 we purchased our present building from the Pacific Telephone Company and converted it from a relay station to a black box theatre. The original building had only one rest room, no dressing rooms or Green Room. Those were added later.  The seats were salvaged from the burned out Santa Maria Theatre. Our members stripped, repainted, reupholstered, and installed the seats. At present, all our tools and supplies are stored in the small annex in the rear yard, and nearly all the set construction must be done outdoors. Our first lights were made from empty coffee cans painted black. We now have new lighting, but you will occasionally see a black coffee can up there. Forty-eight lighting units, an adaptation of a professional design, were built by the members from a mixture of wholesale fixtures, the coffee cans, and donated units. In addition we now have twelve Fresnel fixtures and a computer-controlled light board.
In 1999 we installed new heating and a new air conditioning system. 2000 saw the installation of new lighting and sound systems. New seats were installed in 2003.
"Name the Seat" Project
You still have the opportunity to sponsor a seat in the newly refurbished Santa Maria Civic Theatre.  For a $125 dollar sponsorship you can inscribe a brass plaque to be embedded in the arm of a seat honoring or memorializing a loved one. You may leave a short message (up to 3 lines) or just your name.
Request a Seat application from SMCT, P.O. Box 161, Santa Maria, CA 93456 or call 922-1204.
Our Summer Fairytales
In 1993, the Santa Maria Civic Theatre Board and membership embarked on a simple yet ambitious undertaking: to make live theatre accessible to youngsters in the Santa Maria valley. The results have been successful beyond our greatest expectations. We are delighted by the support and enthusiasm with which the children and their "grown-up guests" have received this program. After producing these shows for over twenty summers, we are amazed at the support of our audiences and the commitment of the actors and crews who are involved in this completely volunteer effort.