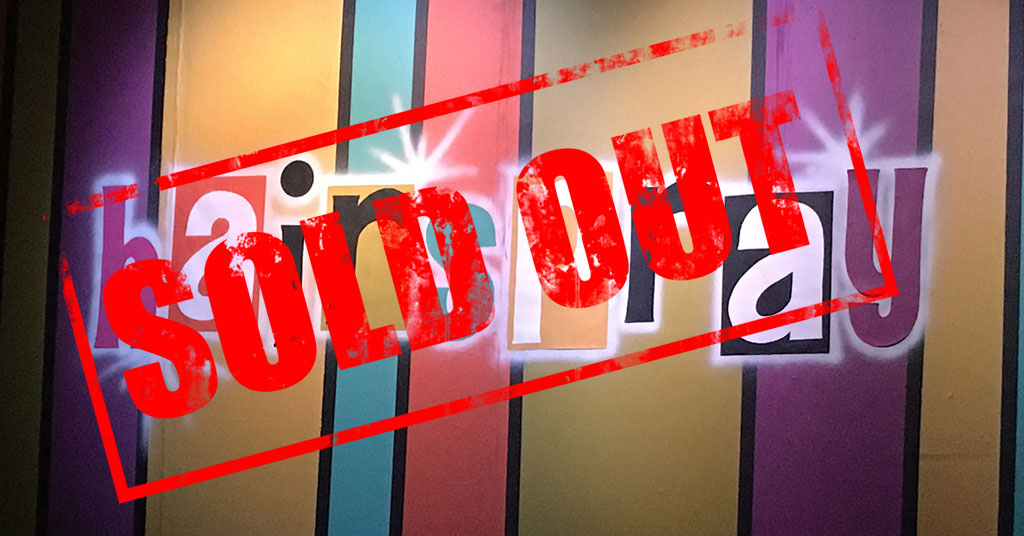 Hairspray is Sold Out!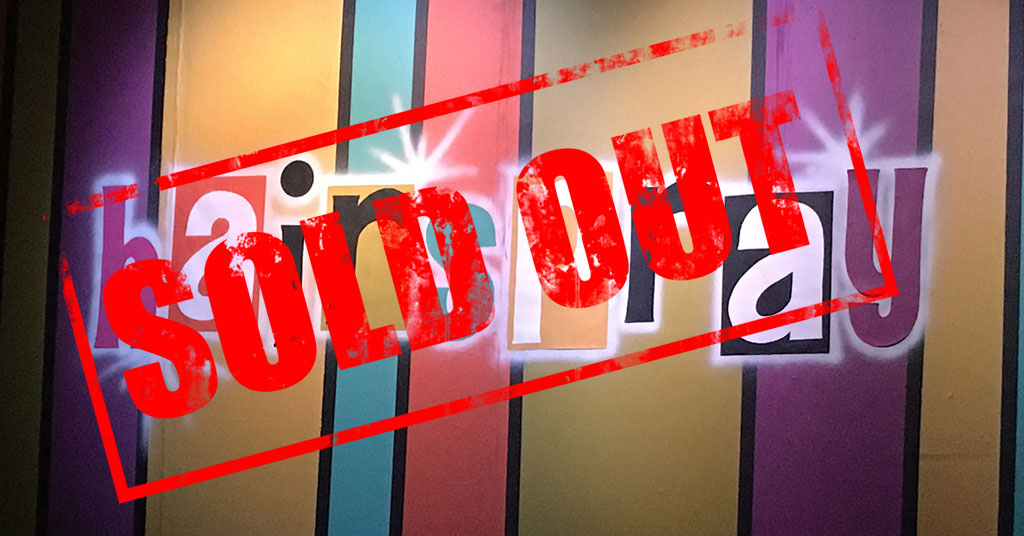 Tonight is opening night for Santa Maria Civic Theatre's production of Hairspray and we're sold out! If you want to see this incredible show, you're in luck! SMCT has added two new matinee performances of Hairspray on August 19th and 26th at 1:30pm. We still have tickets available for our regular showings as well, but tickets are selling fast.
I had the opportunity to see the show during dress rehearsal last night, and I was blown away. I have been involved with the theatre for nearly twenty years and I have never seen a production at SMCT that matches Hairspray in scope, talent, or polish. Director Kyle Hawkins and his team have created the city of Baltimore at SMCT's small black box style theater. They filled the production with a television studio, a record store, a living room, a prison, and even a gymnasium all on the same brightly colored stage. You won't believe how stage manager Sonja Wittleib and production manager Maureen Stanton make Baltimore appear, right before your eyes.
From the first note of Good Morning Baltimore you can tell this performance is something special. 16-year-old Grace Kitchen brings a frenetic energy to Tracy Turnblad and greets the role with open arms and a winning smile. It's easy to forget that you are watching an amateur community production as she squeaks in delight over Tracy's crush Link Larkin or decries the inequalities of segregation with confidence and conviction.
Speaking of teen heart throb Link Larkin, Kai Rosales' rendition of "It Takes Two" is one of the highlights of the show and well worth the admission price on it's own. Lynda Mondragon as Motormouth Maybelle brought tears to our eyes with her soulful rendition of "I Know Where I've Been" and Seaweed J Stubbs (Jaime Espinoza) hooks both Penny Pinngleton (Libby Parker) and the entire audience with his version of "Run and Tell That".
Although the leads and the vocal performances are impressive, it's the little touches that make the show sparkle. The Dynamites (Terrille Wilhite, Kim Washington, & Noelle Westbay) provide backup in custom made evening gowns. The council dancers smile and dance with Corny Collins (played with charisma by Josh Cornell). And Maybelle's crew add a fun hip element to her record store. The ensemble also have several small parts to play and their quick on and off characters (watch out for the rats!) add just the right backdrop for this performance.
You'll love to hate Becky Larsen as Tracy's rival Amber Vontussle and her mother Velma Vontussle played by Christy Laschiver and you'll cheer for the chemistry between Wilbur Turnblad (Jim Dahmen) and Tracy's mother Edna (John Shade). 12-year-old Alexa Martinez is the perfect choice for Little Inez and brings both a fierce determination and a tween vulnerability to this crucial role. Finally, I won't give anything away, but you'll cry laughing at Irene Dahmen's characters. Who knew we had so much talent here in Santa Maria?
The final number is the perfect cap to this show. Choreographed by Candace Rickman and staged by Musical director Maureen Rickman, the cast shows off their moves and end on a fun upbeat note. This song also is a great showcase for the amazing custom made costumes sewn by Sarah Buchanan and the rest of the crew. All together the community has created a fantastic performance that you don't want to miss!
Buy your tickets in advance before hairspray is sold out completely!